Spring has sprung and that means there's grass to be tackled!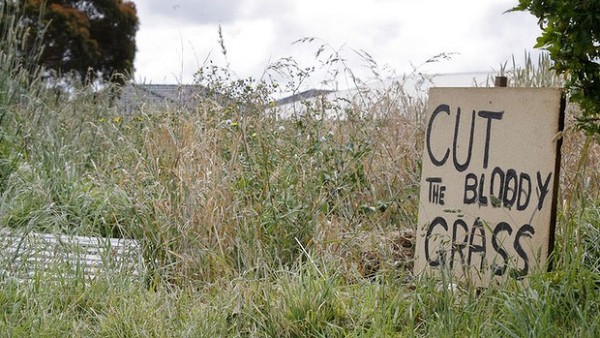 If you're thinking about getting some new protective footwear for the season, Pruvan has you covered. We recently reached out to our friends in the industry to get their recommendations on the best and most essential footwear for surviving the spring and summer grass cut season. Feet and toes will remain unscathed with these boots recommendations!
Under Armour Men's Valsetz RTS Side-Zip Tactical Boots
Highly recommended from our friend Ronald, this tactical boot sports a side-zip to reduce lace-up time, a high ankle for protection and support, and a light and breathable design. Perfect for moving like a "ninja" from one grass cut to the next. Other reviewers on Amazon note that the comfort can't be beat.
Timberland PRO Men's Pitboss 6″ Steel-Toe Boot
This version of the classic Timberland work boot is one of the highest rated on Amazon. Reviewers swear by its comfort, durability, and moisture wicking capabilities. No nails through the soles of this tough guy! Some reviewers have been buying this same pair of boots for as long as 10-15 years… I think that says it all. Available in 3 different colors.
Caterpillar Men's Diagnostic Steel-Toe Waterproof Boot
This is another top rated men's work boot on Amazon. The Caterpillar brand, known for heavy machinery, has branched into work wear with great success. The main selling point for this boot is the fact that it is waterproof. Numerous testimonials discuss standing in 3-4 inches of water repeatedly and dry feet at the end of the day. Caterpillar has also designed these boots to be ergonomically correct which provides all day comfort.
She Can: Women's Safety Work Boot
For the ladies out there! Our friend Kim has recommended these hot pink work boots from She Can. Made in Australia from nubuck leather AND sporting a steel toe, these boots are comfortable and will keep your toes safe. This brand does make other colors if hot pink isn't your thing, but all of the She Can products aim to provide a better fit for women while meeting safety standards. Follow them on Facebook to learn more about this Australian brand!
Brahma Women's Sacha Steel Toe Shoe
These steel toe sneakers come recommended to us by Pruvan fan Terri. Affordable AND comfortable, Terri swears by these work sneakers saying that they not only thwarted a nail she accidentally stepped on (didn't even pierce through the sole!) but they also have protected her feet from falling debris. Other reviews comment that these sneakers are extremely comfortable with 8-12 hours of blister-free wear.
Wolverine Women's Piper Comp Safety Toe Boot
This boot comes highly rated from Amazon.com. It meets the ASTM Standard F2413-11 regarding foot protection. While these do not have a steel toe, that allows the boot to be incredibly lightweight. Reviewers comment that their feet stay dry and once they're broken in they're extremely comfortable.
Remember, when you share this blog post with your friends on Facebook, you'll be entered to win a $150 Visa gift card so you can purchase a brand spankin' new pair of work boots yourself! So share directly from our Facebook page for a chance to win.
*Product images from Amazon.com, Shewear.com, and Walmart.com